Lecturer: Ingrid Scharlau
Fields: Education / Higher education didactics
Content
Teaching is a very complex, multilayered activity, going far beyond transfer of knowledge. The three main topics of this IK help to understand important aspects of teaching in higher education: Teaching is risky (which is not a defect but at its core), teaching is a reciprocal, social and interpersonal practice, and teaching is often a gendered practice. The course covers these three aspects with a mix of theoretical input and reflection. In the first session, we will reflect on our cultural, disciplinary, and personal understanding of teaching and then cover the three aspects risk, reward, and, finally curiosity.
Objectives
The objectives are to reflect on culturally common, but wrong or at least lopsided views on teaching (including teaching problems), to understand how teaching actually works and to gain a view on teaching that is both inspiring and realistic. A further objective is to understand the discipline-specific nature of teaching and how it is practiced in different fields.
Literature
Biesta, G. (2014). The beautiful risk of education. London: Routledge.
Kreber, C. (2013). Authenticity in and through teaching in higher education: The transformative potential of the scholarship of teaching. London: Routledge.
Kreber, C. (ed.) (2008): The university and its disciplines: Teaching and learning within and beyond disciplinary boundaries. New York, NY: Routledge.
Lecturer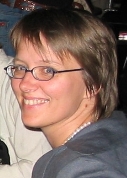 Ingrid Scharlau studied psychology, philosophy and pedagogics at Bielefeld University and Bochum University. She is professor for Cognitive Psychology and founder and head of the Academic Writing Center as well as the Mentoring Program for Female PhD students at Paderborn University. Her research interests cover cognitive psychology (visuo-spatial attention, time perception, modelling, history of psychology), academic writing (understanding and fostering academic writing in the different disciplines), and higher education didactics (disciplinary cultures, discipline-sensitive education, liberal arts education). Although being mainly an empirical researcher, she has a strong background in meta-theory (history, philosophy of science).
Affiliation: Paderborn University
Website: https://kw.uni-paderborn.de/fach-psychologie/kognitive-psychologie/