Lecturer: Katharina Krämer
Fields: Psychology / Developmental Psychology, Social Psychology, and Clinical Psychology
Content
This course is intended for all participants (psychologists and non-psychologists alike), who are curious about the human mind and its functions. And that is basically what psychology is about: Psychological research investigates the role of mental functions in individual and social behaviour and explores the physiological and biological processes that underlie cognitive functions and behaviours. As a social science, psychology aims to understand individuals and groups by establishing general principles and researching specific cases by using quantitative and qualitative research methods.
During this introduction to psychology we will get to know the major schools of thought, including behaviourism and cognitive psychology as well as psychoanalysis and psychodynamic psychology. Psychological research encompasses many subfields and includes different approaches to the study of mental processes and behaviour. In this course, we will focus in particular on the sub-disciplines of developmental psychology, social psychology, and clinical psychology. Thereby, we will explore the following questions:
How does the human mind develop through the live span? How do people come to perceive, understand, and act within the world? How do these processes change as people age?
How do humans think about each other? How do they relate to each other? What are the influences of others on an individual's behaviour? How do people form beliefs, attitudes, and stereotypes about other people?
How and why do mental disorders develop? How can we prevent mental disorders and psychologically based distress? How can we promote subjective well-being and personal development?
Objectives
To get an overview of the different sub-disciplines of psychology and psychological research methods
To get a broad idea how the human mind works, how people function and what motivates and explains their behaviour
To understand how psychological knowledge can be applied to the assessment and treatment of mental health problems
Literature
As there are many excellent textbooks on psychology and its sub-disciplines, this is just a small selection if you want to do some background reading.
Aronson, E., Wilson, T.D. & Akert, R.M. (2013). Social Psychology (8th Edition). Pearson.
Barlow, D.H. (2014). The Oxford Handbook of Clinical Psychology. Oxford University Press.
Gerrig, R.J., Zimbardo, P., Svartdal, F., Brennan, T., Donaldson, R. & Archer, T. (2012). Psychology and Life (19th Edition). Pearson.
Slater, A. & Bremner, J.G. (2017). An Introduction to Developmental Psychology (3rd Edition). The British Psychological Society and Wiley.
Lecturer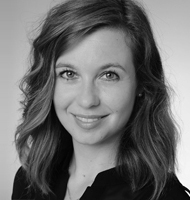 Katharina Krämer is a psychologist and psychoanalytic psychotherapist. She works as a professor for psychology at the Rheinische Fachhochschule Köln, Germany, and as a psychotherapist at the Department of Psychiatry at the University Hospital Cologne, Germany. In 2014, Katharina Krämer received her doctoral degree from the University of Cologne, Germany, on a thesis investigating the perception of dynamic nonverbal cues in cross-cultural psychology and high-functioning autism. She works with patients with different mental disorders, focusing on adult patients with autism. Her research interests include the application of Mentaliszation-Based Group-Therapy with patients with autism and the vocational integration of patients with autism.
Affiliation: Rheinische Fachhochschule Köln
Website: https://www.rfh-koeln.de/studium/studiengaenge/wirtschaft-recht/wirtschaftspsychologie/dozenten/katharina_kraemer/index_ger.html