Lecturer: Floris van Vugt
Fields: Interpersonal psychology / Cognitive Science / Neuroscience / Clinical psychology

Content
Think of your last conversation – how flexible or rigid did you feel you were, and how flexible was your interlocutor? How did that affect the interaction? In this series of workshops we will explore a range of approaches to interpersonal communication and see how they vary on a spectrum from rigidity to flexibility and why. We will try these approaches out on ourselves (first-person experiential learning), and then put on our cognitive science hats to look at what happened and how that can be conceptualized through an investigator's lens (third-person theoretical approach). In our journey we will borrow promiscuously from work on psychotherapy, where directive vs. non-directive styles have been studied extensively (e.g. the work of Carl Rogers and subsequent adaptations of his approach and more modern optimal responsiveness concepts), active listening, as well as dialogue studies, communication theory, neuroscience and social psychology. The hope is that we will come home with some direct experience of all this and some new ideas about how to theorize about flexibility in human communication. In an ideal case we'll come up with a series of rigorous cognitive experiments we may do in the future to elucidate these questions. We may also come up with ideas about how computer algorithms may morph the "humanness" in interaction. Warning: participating in this series of workshops may irreparably damage any rigidity you may have in conversation and who knows, it might dramatically increase your empathy too.
Literature
Rogers CR. On becoming a person: A therapist's view of psychotherapy. Houghton Mifflin Harcourt; 1995.
Miller WR. Motivational interviewing with problem drinkers. Behavioural and Cognitive Psychotherapy. 1983 Apr;11(2):147-72.
Harrison MT. Person-centered encounter and its facilitation in terms of fundamental theory. Person-Centered & Experiential Psychotherapies. 2020 Jul 2;19(3):228-42.
Patterson K, Grenny J, McMillan R, Switzler A. Crucial conversations tools for talking when stakes are high. McGraw-Hill Education; 2012.
Lecturer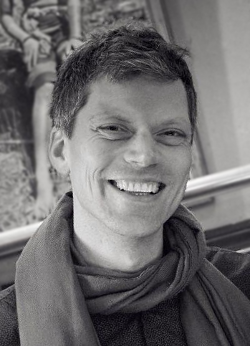 Dr. van Vugt was originally trained as a mathematician in the Netherlands but retooled to be a cognitive scientist in Paris and computational linguist in Los Angeles. He's been active as a baroque oboe player and more recently facilitates encounters that aim to increase understanding between people.
Affiliation: University of Montreal
Homepage: https://www.florisvanvugt.com/